Maserfield Ward
Local resident Georgia says
"I've lived in Oswestry most of my life and now work for a small business as well as studying at University. I am passionate about creating a better Oswestry, helping independent businesses, improving the state of our roads and engaging with local people to understand their needs. I may be young but I'm determined to see the Council and the town progress".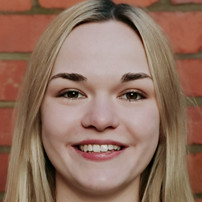 Jonathan is a well know figure because of his work with historical and voluntary organisations in Oswestry. Jonathan says
"Having lived in Oswestry for twenty years, I think it is one of the best towns in the country, and I care passionately for its people and what they have to offer. You may know me from my voluntary work in the Town museum and researching local history. In addition to this I have become more aware of the health and social needs of our communities through my work in the NHS. Having observed the Council closely I am now ready to serve as your Town Councillor".